Are your arms and back tired of carrying your baby?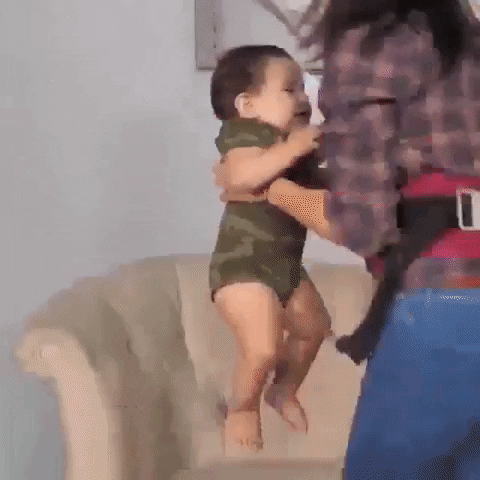 Here I give you the solution. I present ''Baby Hip-Waist Carrier'' to you. The perfect carrier for you and your little one.
You don't need to take your baby trolley everywhere. Sometimes you go to some places where it's uncomfortable and stressful, not anymore!
GET RID OF BACK PAINS
Baby Hip-Waist Carrier reduces stress off your back whenever you carry a baby at home, work or while traveling. You can carry the baby facing in or facing out. It also has a pocket where you can place your most important items or diapers, whatever you need. The belt has an adjustable strap that fits most sizes and provides more comfort and support.
SAFE AND COMFORTABLE
''Baby Hip-Waist Carrier'' is guaranteed safe since it is made of a non-toxic material. It's made of 100% polyester, medical food-grade silicon surface, and EPP shock-absorbent cushion that will support your little baby perfectly!
ADJUSTABLE AND EASY TO USE
It snaps easily into place, it only takes seconds to put on or take off. Ideal for babies up to 70lbs!
MULTIPLE POSITIONS
Unlike other baby carriers that force you to carry the baby facing you or facing out, this one allows you to hold your baby however you want.
STRAPPING AND UNSTRAPPING DAYS ARE OVER
No cumbersome unstrapping since the baby hip seat and storage pack secures around your waist and not around your child, you can lift your little one whenever you want.
GREAT STORAGE
The storage pack allows you to store items avoiding the need of carrying an extra backpack or a diaper bag. It also has an extra outer pocket to carry your cell-phone.
 RECOMMENDED BY DOCTORS
''Baby Hip-Waist Carrier'' allows you to distribute your baby's weight across your entire body so you don't have to continue to move the baby around in multiple positions to release muscle fatigue. Approved my multiple doctors, this position allows your baby's legs to rest on both sides of the seat to prevent scoliosis and other future spinal issues as an adult.
BACK AND ARM PAIN RELIEF
This is an amazing solution for releasing stress off your back when carrying your child at home, outdoors or while traveling. This is intended for moms and dads that have to carry their youngster usually.
ANTI-SKID MATERIAL
''Baby Hip-Waist Carrier'' is made of breathable cotton fabric material which anti-slipping to guarantee your child's security.